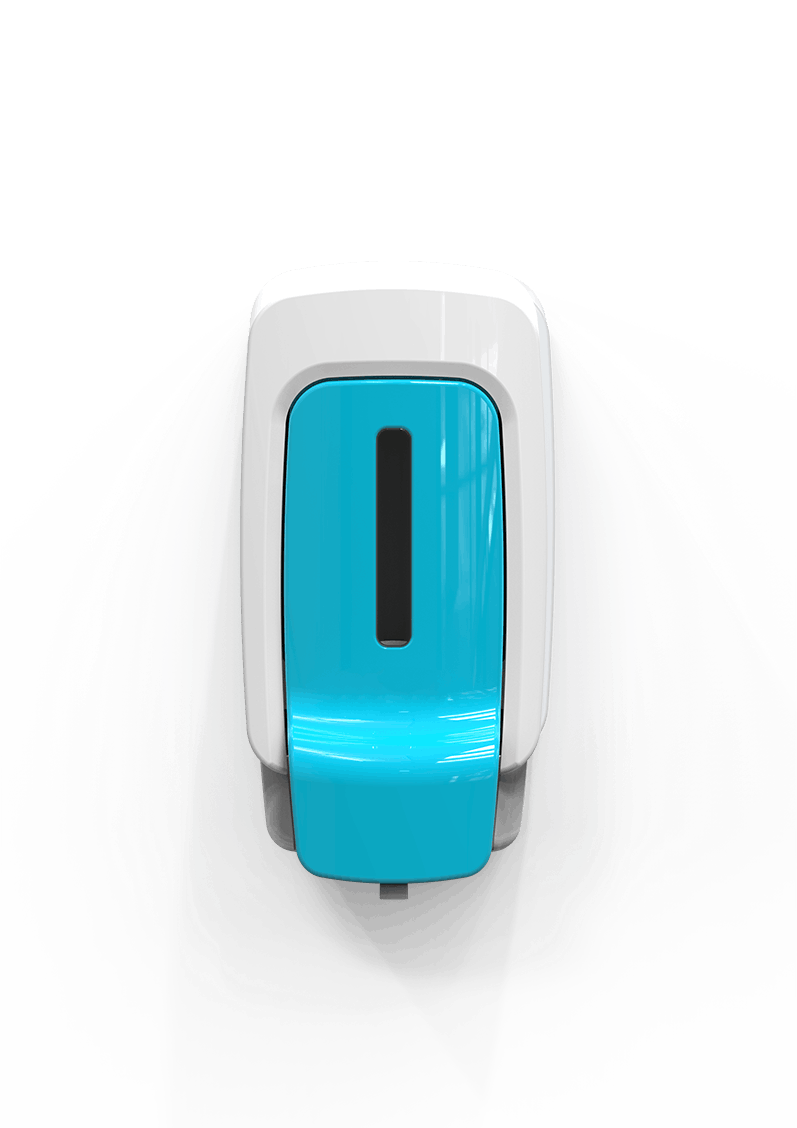 Manual dispenser
500ml
Our high-quality wall-mounted 500ml manual dispenser ensures your washrooms meet high hygiene standards. FoOom takes hand hygiene to the next level — a dispenser designed for optimal performance and user-friendliness.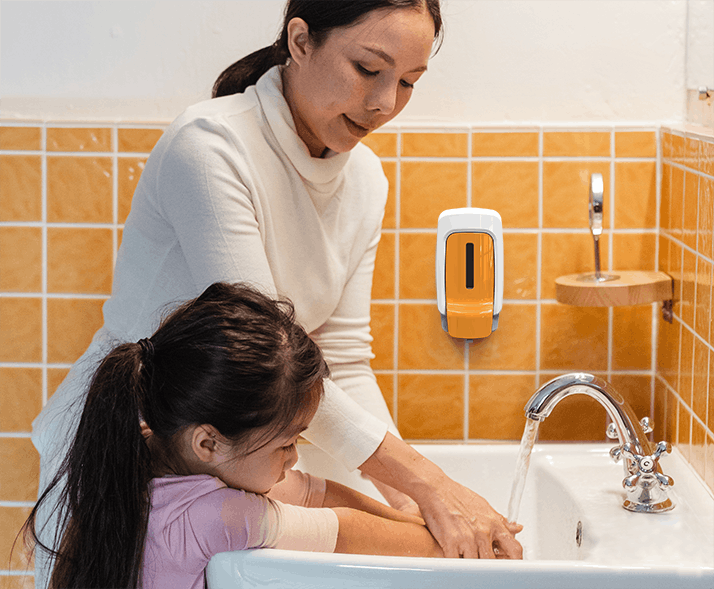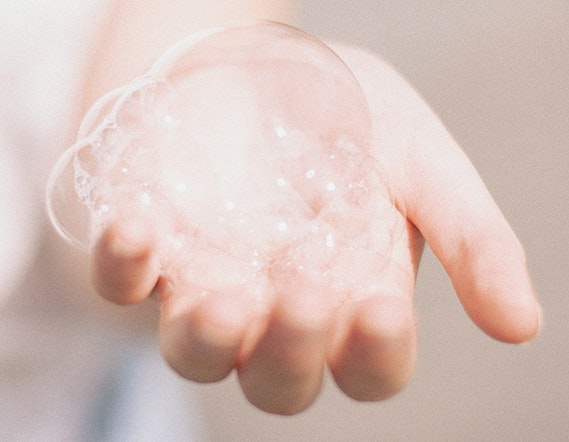 Designed for optimal user experience
FoOom created a soap dispenser that is easy to use and load and features single-handed push dispensing. It is compatible with a wide range of hand and body care products.
High quality
Low in maintenance
Made in Holland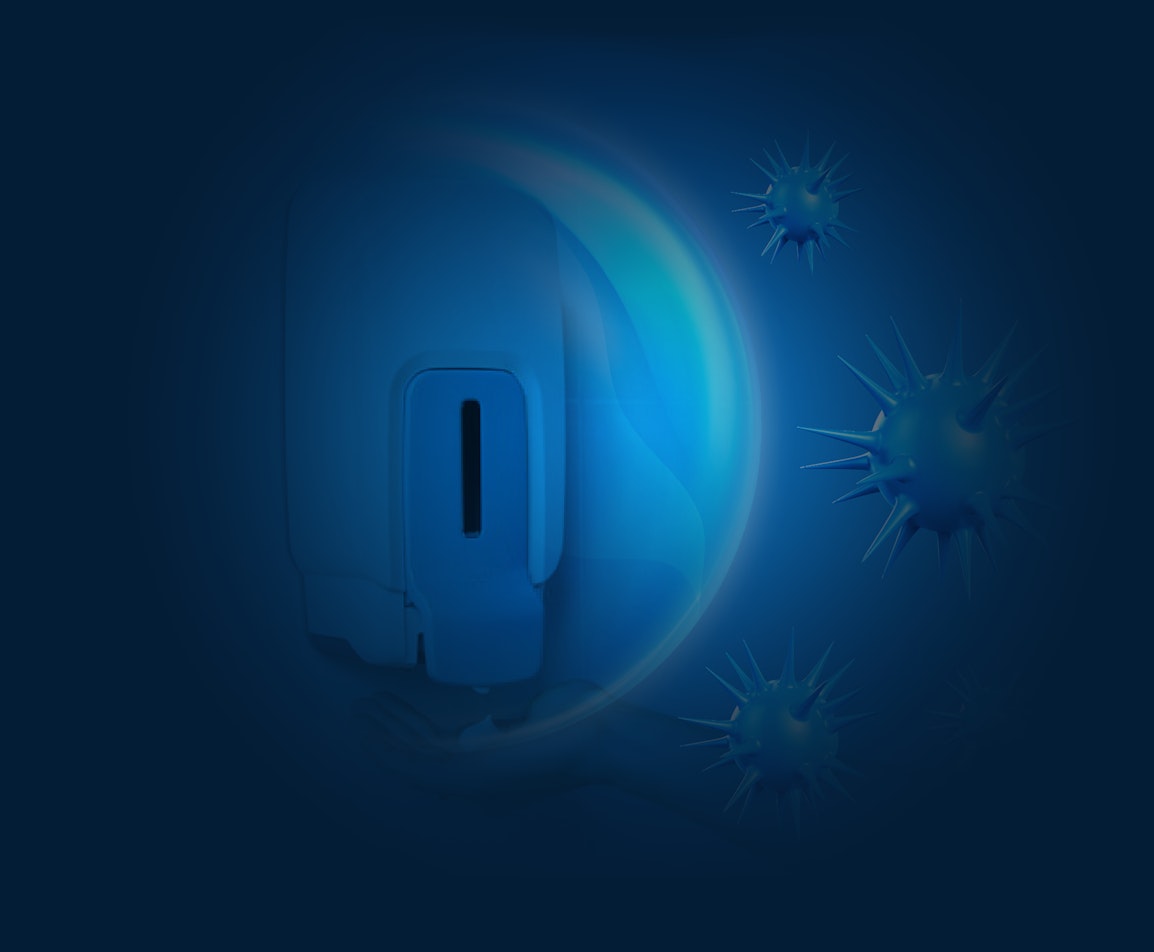 Self-sanitizing plastic technology
Bio-protect, making surfaces safe to touch again.

A revolutionary technology to make soap dispensers antibacterial. A mechanical/physical property against bacteria and viruses. It makes your dispenser more resistant to bacteria and viruses and prevents bad odor, unlike other methods safe for the environment.
99.9% effective against bacteria & viruses
Safe to touch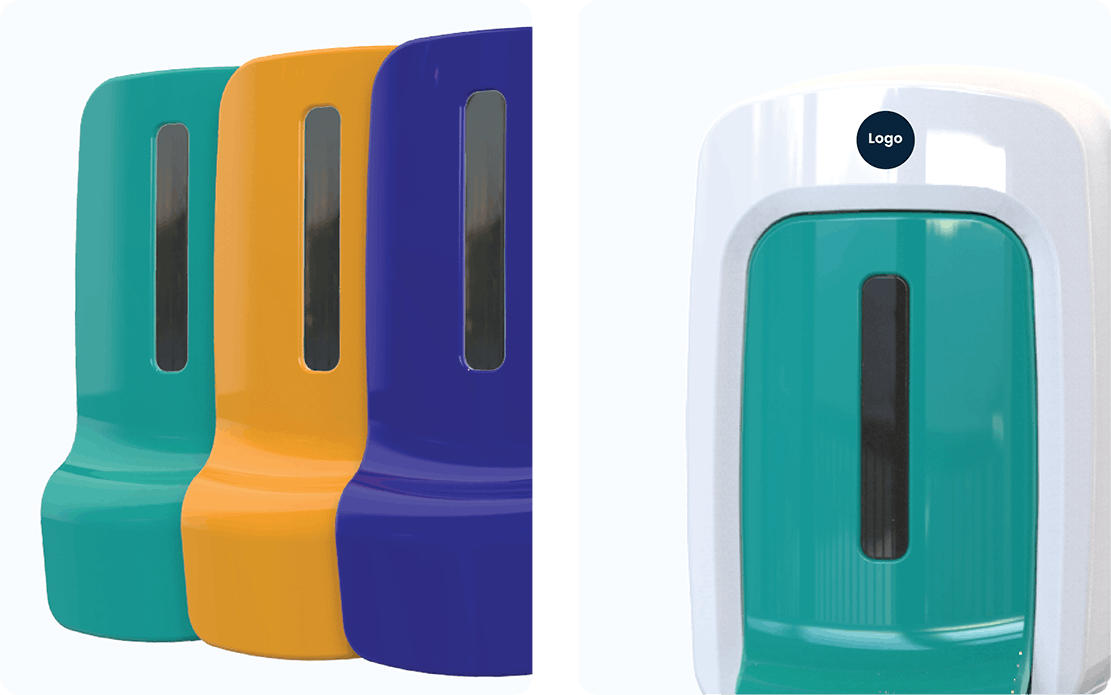 Customize your dispenser
The manual dispensers are available in bright colors and sophisticated metalized surfaces. You can choose your print, logo, or color. The Fooom workshop uses a unique printing method to decorate and customize. It applies chemical-resistant inks protecting the coating from wear and fading, resulting in vivid decorations that will last for the dispenser's lifetime.
We can print anything, in any quantity, including:
Logos, corporate branding
Instructions or eye-catching texts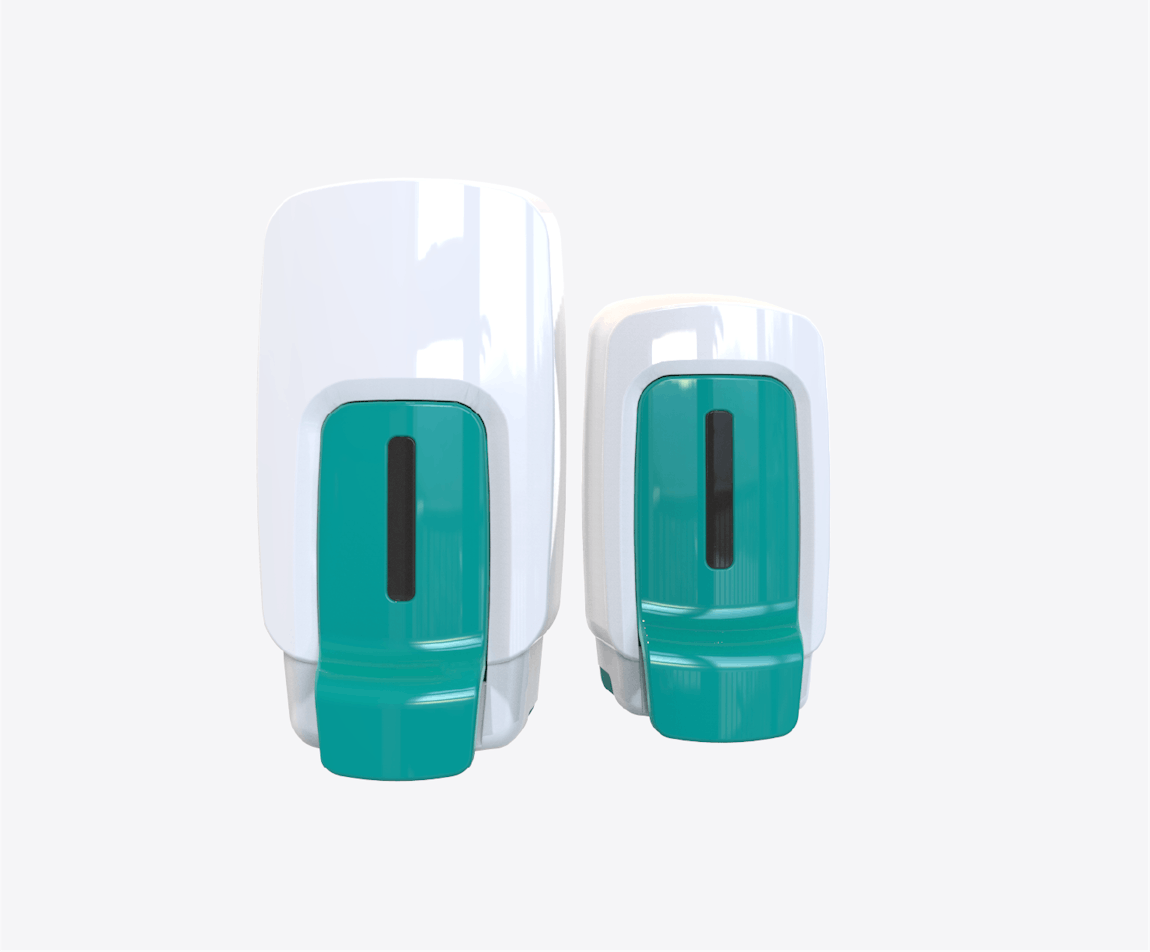 Comes in two sizes
The Manual dispenser is suitable for any location.
We created a 500ml and 1000ml version, to suit all capacities.
Brochure
You can download the brochure below to read it even when you're offline.
Download brochure
Datasheet
You can download the datasheet below to read it even when you're offline.
Download datasheet
Protection: the possibility of system protection (special lock-out)

Invisible lock system; no key is needed

A hands-free handle can be attached

Output options, 0.4ml, 0.6ml and 0.13ml

4-in-1 system for foam, liquid, gel, and spray refills

​​Optionally, the dispenser can be supplied with BioProtect: a unique, patented lifetime guaranteed antimicrobial treatment for optimal hygiene.
Excellent quality and lifetime guaranty

Designed for optimal user-friendliness

Can be customized
Specifications
Refill volume

500ml

Weight

265 gr

Dimensions (LxWxH)

203 x 107 x 117 mm

Body material

ABS, POM

Available body colors

White, black, and custom colors

Exclusive body colors

Chrome brushed, Chrome high gloss, Gold

HS code

3926909700