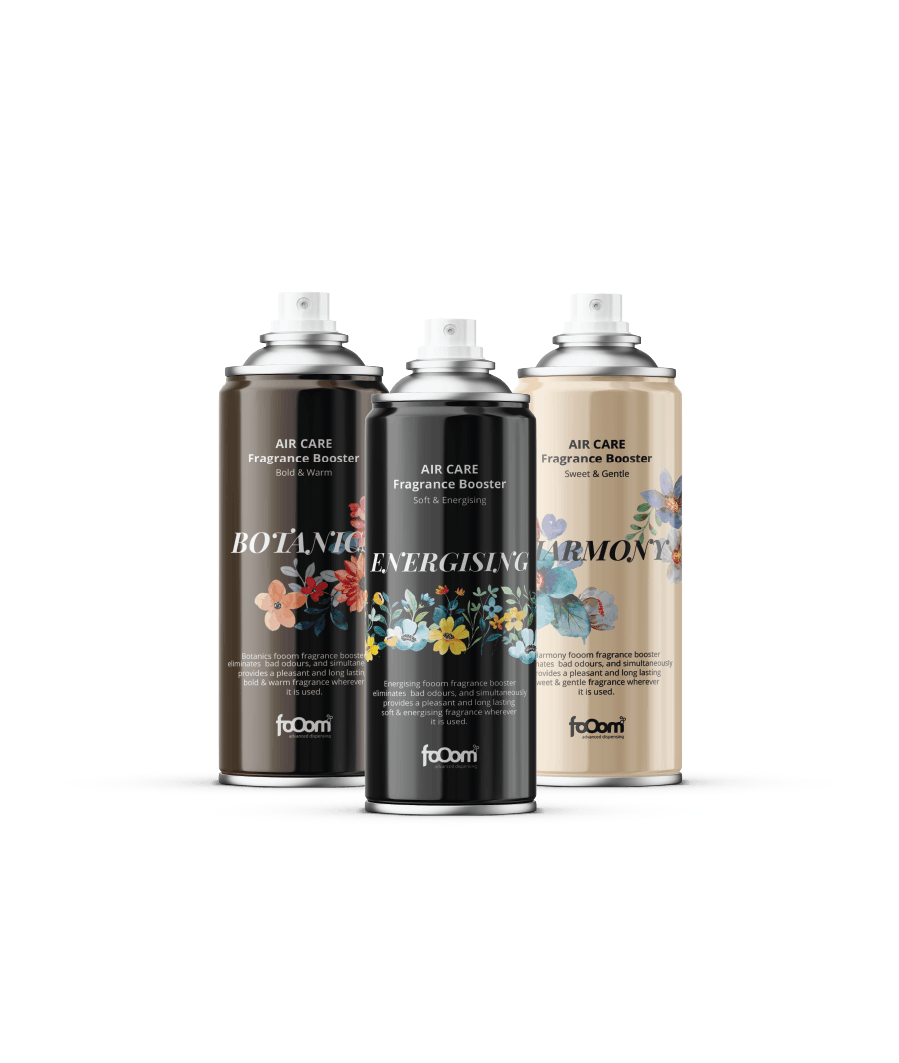 Fragrance boosters
400ml
The FoOom fragrance booster eliminates bad odors and simultaneously provides a pleasant and long-lasting fragrance whereverit is used.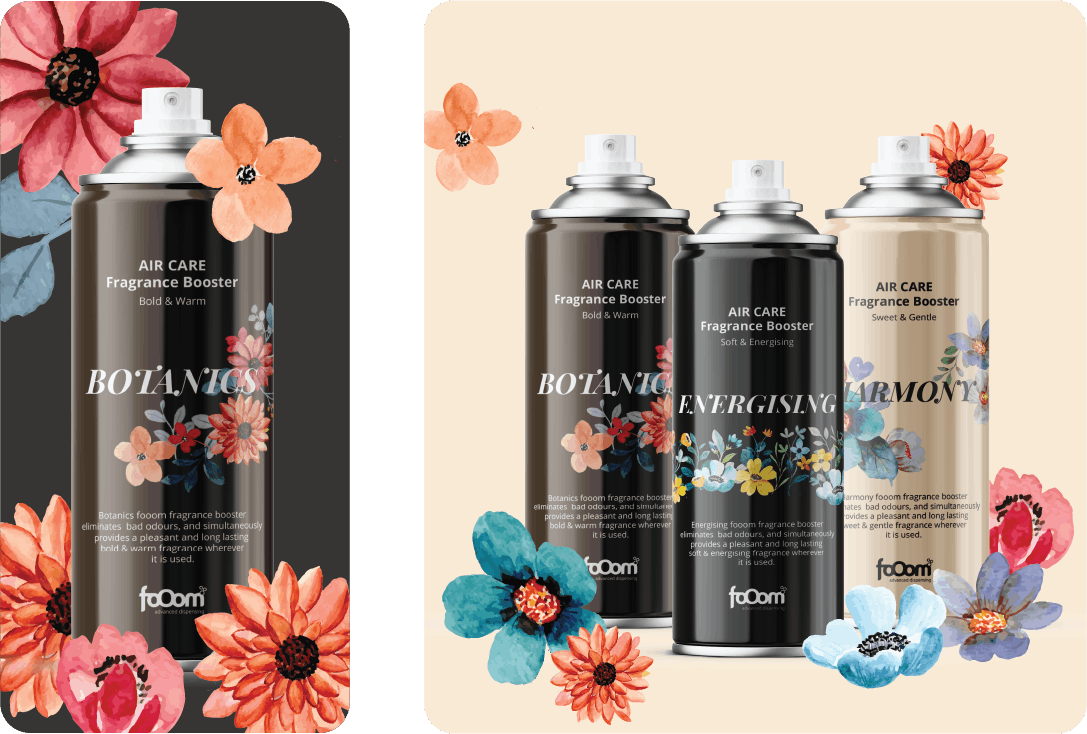 Fragrance booster
The booster creates a cloud of odor that stays in the atmosphere and personalizes any desired space with a unique scent experience.
The foOom fragrance booster comes in three scents:
Botanics, Warm & Bold
Harmony, Sweet & Gentle
Energising, Soft & Engergising
Professional air freshener fragrance booster, designed to aromatize areas of up to 300m² with a single spray for a long time.
Specifications
Pump types

spray

Volumes

400ml
Catalog
You can download the refill catalog below to read it even when you're offline.
Download catalog