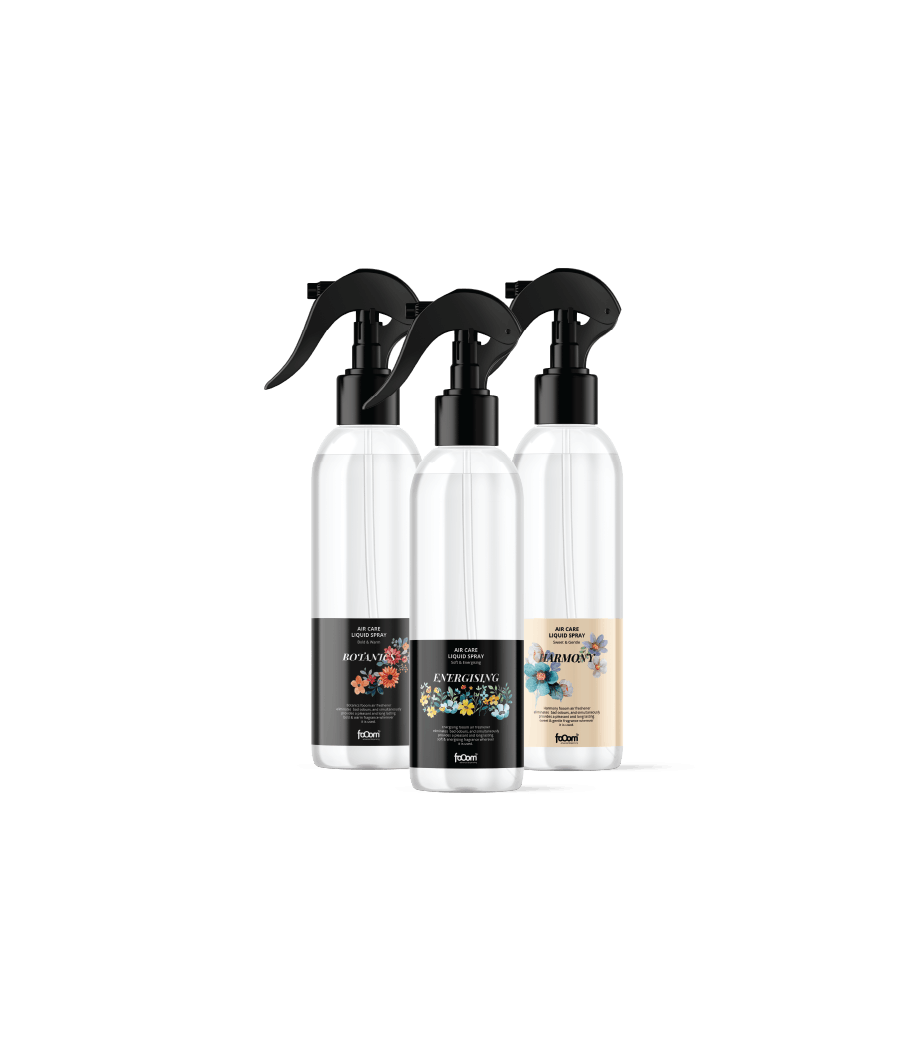 Home spray
500ml
The FoOom home spray creates a unique experience and simultaneously provides a pleasant and long-lasting fragrance.
Home spray
The spray creates a cloud of odor that stays in the atmosphere and personalizes any desired space with a unique scent experience.
The FoOom home spray comes in three scents:
Botanics, Warm & Bold
Harmony, Sweet & Gentle
Energising, Soft & Engergising
The concentrated formula spreads a beautiful scent with just a single spray.
Specifications
Pump types

spray

Volumes

500ml
Catalog
You can download the refill catalog below to read it even when you're offline.
Download catalog