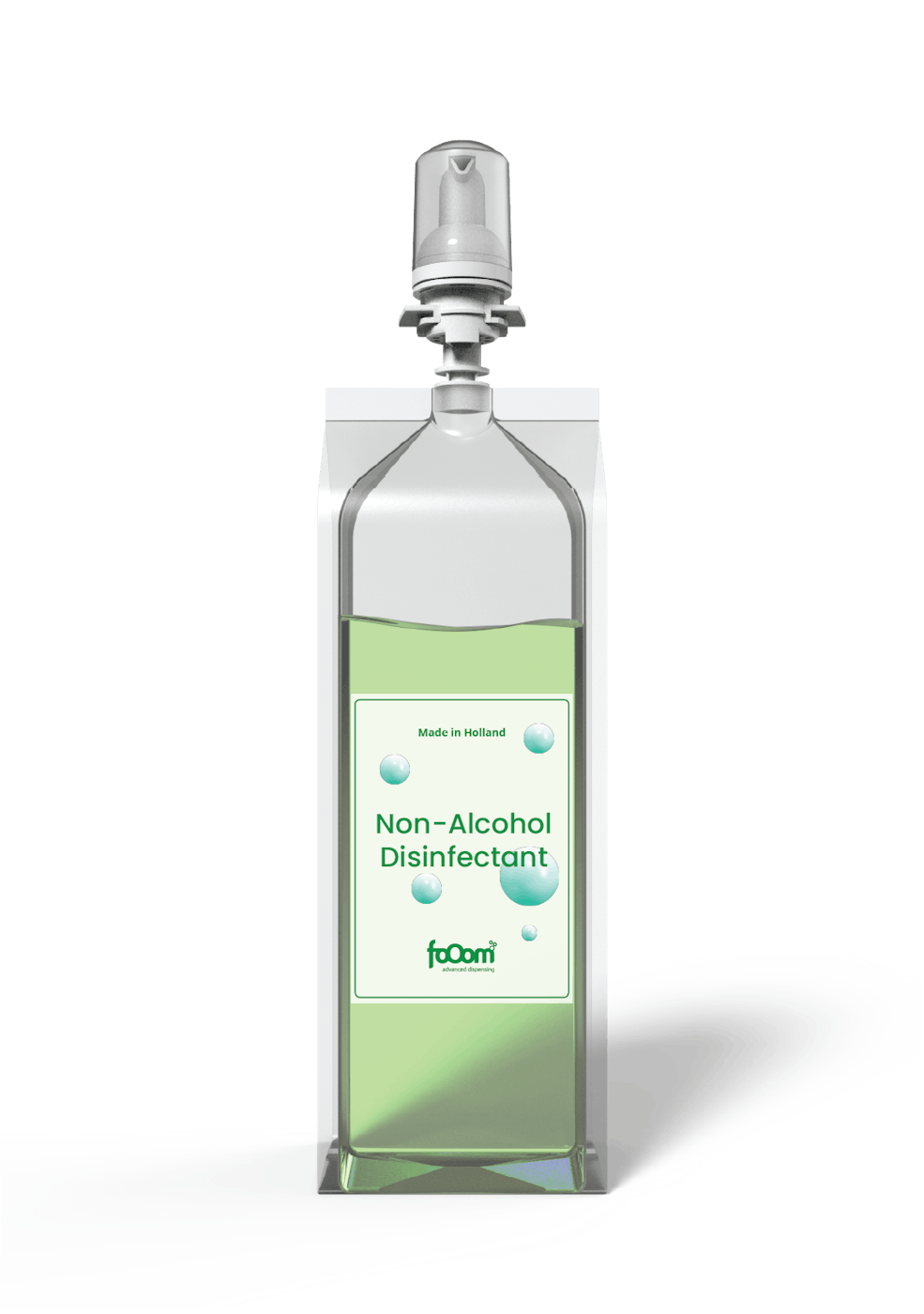 Non-Alcohol Disinfectant
500ml & 1000ml
The FoOom non-alcohol hand disinfectant is a specially developed formula and one of the few non-alcohol products in Europe with a European register for hand disinfectant.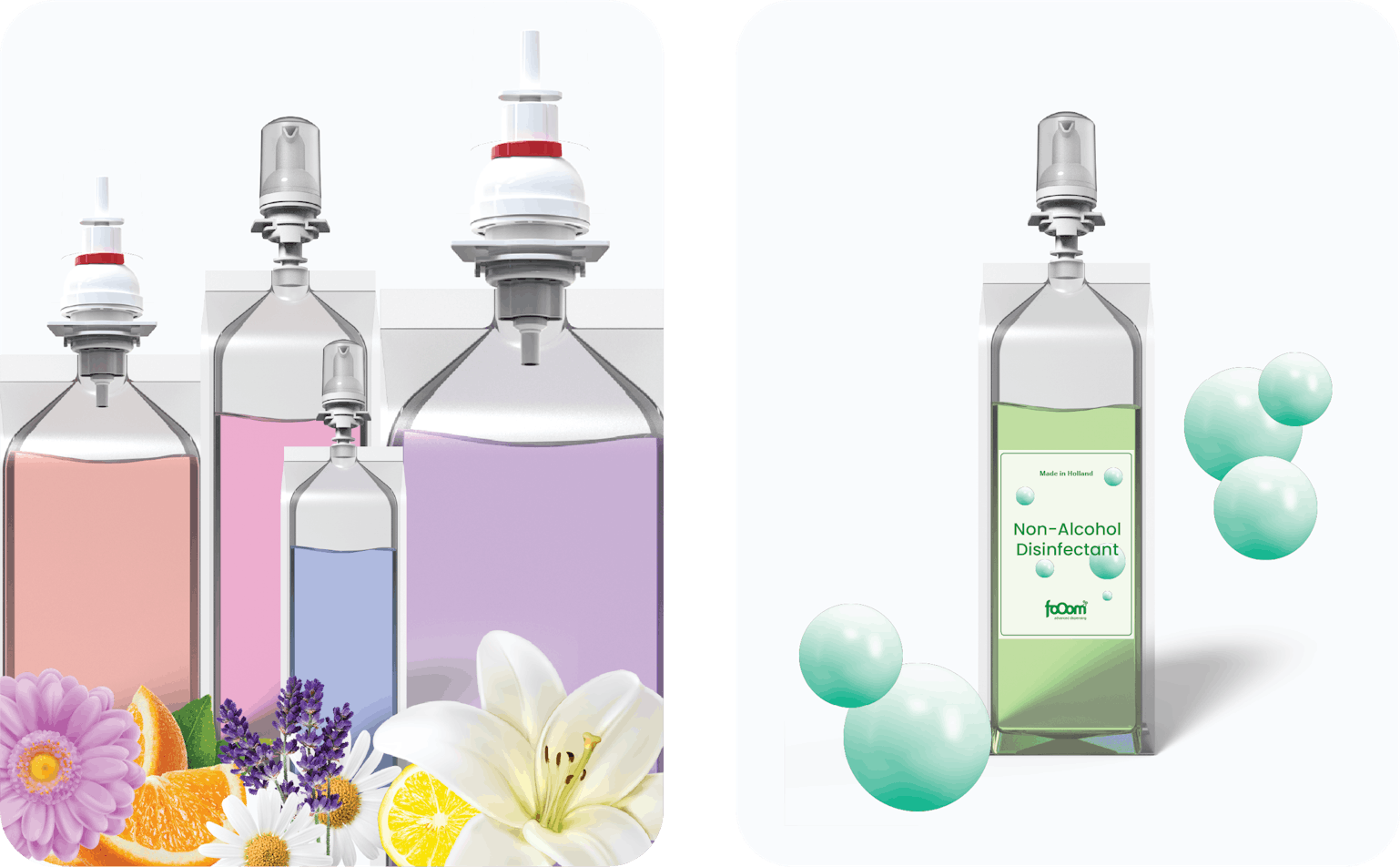 Non-Alcohol Disinfectant
It is a ready-to-use solution - no rinsing required. The disinfecting hand foam eliminates 99,99% of germs. The moisturizing formula makes your hands super soft and has been dermatological tested on sensitive and reactive skin; 100% biodegradable formula; 100% Plant-based and mineral-origin ingredients.
Spray, liquid and foam
Quality branded cleanser
Highly effective formula, eliminates 99,99% of germs, fully tested and proven to be bactericidal
Dermatologically tested on sensitive and reactive skin
100% Biodegradable formula
100% Plant-based and mineral-origin ingredients
Bactericidal, yeasticidal, and virucidal activity against enveloped viruses
Active against Coronavirus / SARS-CoV-2
Disinfects and hydrates
Perfume and dye-free: No added perfume or dyes
Liquid:
500 ml - up to 1250 hand washes
1000 ml - up to 2500 hand washes
Foam:
500 ml - up to 1250 hand washes
1000 ml - up to 2500 hand washes
Spray:
500 ml - up to 3845 hand washes
1000 ml - up to 7690 hand washes
Specifications
Pump types

Foam, liquid and spray

Volumes

500ml & 1000ml

Compatible dispensers

Sensor & Manual

Output options

0,13ml, 0,4ml and 0,6ml

HS code

34013000